Effective Computer Forensics Investigations
Meridian Discovery is a computer forensics firm in Los Angeles and provides end-to-end computer forensics services from forensic preservation to analysis and expert witness testimony. Our computer forensic investigations can help shed light on critical issues such as:
Did someone backdate an electronic document?
Did an employee e-mail company trade secret documents to his personal e-mail address?
Did a security camera capture footage of an accident?
Was electronic evidence produced in a reasonably usable format?
Did an employer send harassing text messages to an employee?
Did a company spoliate electronic evidence?
Was an e-mail manufactured after the fact?
Was a computer intentionally used to download illegal content?
Computer Forensic Collections
Proper preservation and collection of electronic evidence is usually the first step in a successful computer forensics investigation. We can help you collect electronic evidence from numerous data sources in a forensically sound manner. A few examples:

Computers and Servers
Computers and servers contain a plethora of information that can be used in a digital forensics investigation. We can perform on-site inspections, targeted collections or acquire full physical forensic images depending on your needs.

Websites
Web sites are frequently used as a source of electronic evidence. We can capture a forensically sound copy of a website and provide supporting documentation for authenticity verification.

Webmail
Almost everyone uses web-based e-mail these days. If your case involves webmail evidence, we can perform read-only forensic collections from most webmail providers.

Social Media
What you see on a social media website is usually only a small fraction of the information they have on a user. Using cutting edge tools, we can collect social media data at great detail and accuracy.

Mobile Phones & Tables
iOS? Android? BlackBerry? Windows Phone? No problem. We can extract key electronic evidence such as e-mails, text messages, web history and GPS locations from thousands of mobile devices.

Remote Live Collections
Do you need to collect live servers or computers at remote locations of a business? We can perform forensic collections remotely over the internet or across a local area network (LAN).
Computer Forensic Analysis
Once electronic evidence is preserved and collected, we expertly analyze the data and strive to provide definitive answers to your questions. Just a few examples of what can be accomplished by computer forensic analysis:
Deleted E-mail Recovery
When an end user deletes an e-mail message, even from the "Deleted Items" folder, the message is often still recoverable. Computer forensics can be used to recover deleted e-mails, calendar items and other information from e-mail servers, computers and mobile devices.
Deleted File Recovery
Most computer systems do not immediately destroy deleted files. Instead, they flag them and make that disk area available for new files. With the right tools and computer forensics expertise, it is often possible to recover deleted files or file fragments.

Meridian Discovery partner and forensic examiner Arman Gungor holds The International Society of Forensic Computer Examiners' (ISFCE) CCE Certification (Certified Computer Examiner), one of the most respected, vendor neutral computer forensics certifications in the world.
Internet Artifact Analysis
Internet artifacts can be extremely valuable for constructing a timeline of what the user did online: Which websites he visited, which files he downloaded, who he chatted with and what he said. We have the tools and the experience to collect and piece the evidence together.
USB Device Analysis
Are you concerned that an ex-employee copied your trade secrets to an external device and walked out with your intellectual property? We can determine if and when an external hard drive or flash drive was connected to a computer and if information has been copied.
Document Forgery Analysis
Counterfeit electronic evidence such as a backdated document, or an e-mail that was never really sent, can be extremely damaging to your case. We can help you fight forgery by collecting evidence from various sources and authenticating suspicious documents.
Database Forensics
Numerous companies use enterprise databases for tasks such as project management, bug tracking, customer relationship management (CRM) and more. These databases can sometimes be very large and complex, making it a challenge to preserve and analyze data in the traditional sense. Legal understanding, technical skills and experience enable us to preserve, analyze and produce data residing in complex databases.
Spoliation of Electronic Evidence
Failure to comply with a litigation hold can result in the spoliation of electronic evidence. Meridian Discovery can help assess the data loss, shed light on why, when and how it happened and attempt remediation by recovering the lost data from alternative available data sources.
Expert Witness Services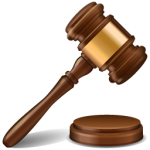 Expert Witness Testimony
To be effective, a computer forensic examiner's work product must be able to withstand close scrutiny. At Meridian Discovery, we use stringent chain of custody procedures, follow computer forensics best practices and meticulously document the details of your case. We prepare clear, concise and accurate expert reports that can be used to present the electronic evidence. We stand by our findings, and we are qualified to testify in court.
One of Meridian Discovery's partners, Arman Gungor, has served as a court appointed computer forensics expert (as per Federal Rules of Evidence Rule 706).
Expert Rebuttal
We can help you prepare for opposing expert depositions as well as provide in-depth analysis and verification of opposing computer forensics experts' findings and reports.