Why Mobile Device Forensics?
Mobile devices such as cell phones, tablets and wearables have become increasingly popular and capable. They are everywhere. As they become more and more powerful, we use them not only to make phone calls and send text messages, but also to browse the web, play games, do online shopping, send e-mails and even do online banking. Just like desktop computers, mobile devices also store information about these activities and contain electronic evidence which can be collected and analyzed via mobile device forensics.
In some cases, electronic evidence collected from mobile devices via mobile device forensics can be even more valuable than data collected from desktop computers or servers since mobile devices typically have a greater number of communication interfaces and sensors (e.g. GPS, NFC, accelerometer, temperature sensor, etc.) than typical desktop computers, and end users are usually less aware of, or have less control of the data being collected.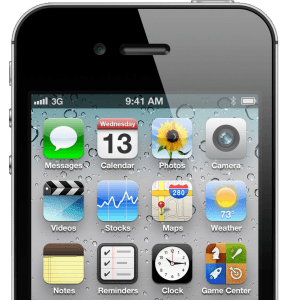 Forensic Preservation of Mobile Devices
Our mobile device forensics practice can help you forensically preserve mobile devices and make sense of the electronic evidence they contain. We use cutting-edge tools such as Cellebrite and can acquire full physical images of or collect file-system data from thousands of models of mobile devices. This also ensures that we can often work with cell phone data collected by other reputable experts—both opposing and friendly.
Collected cell phone data is stored on redundant encrypted drives—unless you tell us otherwise—and kept safe for further analysis and electronically stored information (ESI) productions where necessary. Not all devices are the same, but here are a few examples of what we can typically extract from mobile devices:
General device information
Call logs
Contacts
Text messages (e.g. SMS, MMS, iMessage etc.)
Images
Video and audio files
Locations (e.g., GPS, cell tower and Wi-Fi information)
E-mail
Calendar & tasks
Notes
Device logs
Other app data
Forensic Analysis of Mobile Devices
Once the mobile device is forensically preserved, Meridian Discovery can analyze collected data and help shed light on the user activity on the device. We have the expertise to perform deep dives to uncover deleted data, locked away files, time lines and more.
Once we find what you are looking for, presenting our findings in clear, concise expert reports is our strong suit. After all, who wants an expert report that only another expert can decode? We can present the collected evidence in a format that you can efficiently review and utilize. Key documents extracted from mobile devices can be prepared for e-Discovery processing, review and ESI productions. Records can be filtered by time period, participants or other criteria of interest so that you can keep the review process manageable.