On-site e-Discovery Training
Just as we are enthusiastic about practicing computer forensics and e-Discovery, we also love sharing our knowledge and helping you become more successful at what you do. Our e-Discovery training program covers the strategic and technical aspects of the e-Discovery process and includes hands-on exercises where you can practice with data and tools and work through real world scenarios. Some of the learning objectives of our e-Discovery training are:
What is electronically stored information (ESI), and what are the most common sources of ESI?
What you should know before "meet and confer" – also known as the Rule 26(f) conference.
How should ESI be preserved, collected and handled?
How is electronic data stored on computer systems? How do digital forensic examiners recover deleted data?
What is metadata? What is the significance of certain metadata fields found in electronic evidence?
What are the most common e-mail systems? What are their effects on e-Discovery and computer forensics?
What are your options for narrowing the data set down to responsive documents? (i.e. search and culling)
What is e-Discovery processing? What are some of the key decision you need to make before the e-Discovery processing stage?
What are the commonly used forms of ESI productions? What are the benefits and drawbacks of each?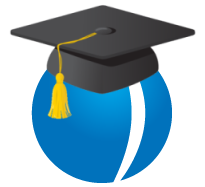 If you are interested in learning about a specific topic outside of our e-Discovery training program, feel free to contact us and we can discuss providing customized e-Discovery training for your firm.
LexisNexis Concordance Training

Beginner Concordance Training Program
Our beginner LexisNexis Concordance Training program is designed to bring beginner Concordance users up-to-speed and teach them crucial skills such as:
Concordance user interface and shortcuts
Navigating between databases, documents and pages
Searching and tagging documents
Saving Concordance search history and queries
Issues and notes
Working with images and native files
Redacting and annotating images
Popular Concordance workflows for efficient linear document review
Sorting the Concordance database and table view
Coding and data entry using Concordance
Exporting results and preparing reports
Printing documents in Concordance
Advanced Concordance Training Program
If you are already a seasoned Concordance user, you can take your skills to the next level with our Advanced Concordance Training Program. You can learn new skills such as:
Tips and tricks for creating efficient Concordance databases
Importing documents into Concordance and performing load tests
Concordance database architecture and file structure
Backing up Concordance databases
Database overlays and database to database transfers
Performing advanced searches in Concordance
Registering images and addressing common image problems
Preparing native hyperlinks in Concordance
User administration, security and permissions
Setting up an audit trail in Concordance
Stop words, indexing and the Concordance database dictionary
Advanced tag management and maintenance
Performing global replacements
Using validation and authority lists
Finding duplicate documents
Working with transcripts
Concatenating Concordance databases
Concordance Imagebase management
Replication
Performing image productions using Concordance
Snapshots
Advanced metadata export techniques
Adding menu items to Concordance
Using popular Concordance CPLs
Concordance CPL Training
Concordance CPLs are a great way to automate tasks in Concordance. Want to learn how to make your own CPLs? We'll show you how:
What is Concordance CPL and how it differs from other programming languages?
Writing your first CPL program
Variables and functions
Operators
Flow control
Common CPL functions
Automating common tasks using Concordance CPL
MCLE Seminars
In addition to on-site e-Discovery training and LexisNexis Concordance training, Meridian Discovery provides on-site MCLE seminars to law firms and corporate legal departments in Los Angeles, Orange County and California. Our MCLE seminars are approved by The State Bar of California for MCLE credit, and they provide an interactive learning experience where participants can get our expert's take on popular e-Discovery matters, see hands-on examples and ask questions.
If there is a specific topic your firm is interested in, let us know and we can discuss preparing a customized MCLE presentation for you.