Meridian Discovery specializes in high quality, efficient and cost effective electronic discovery (e-Discovery) and provides innovative technology and strategic e-Discovery consulting to present the best e-Discovery solutions for your needs.
Do you need to review and produce millions of electronic documents within a tight time frame? We have the expertise and the resources required to process large amounts of electronic evidence without sacrificing quality. We can help you make sense of your electronic discovery data quickly and efficiently. Once the data is searched, culled and converted to the required format, we can prepare deliverables for virtually any legal review platform.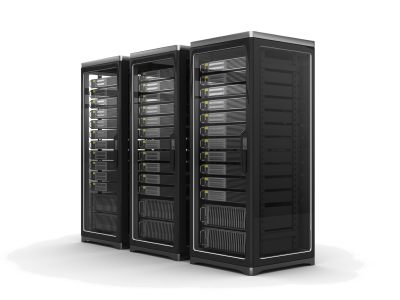 e-Discovery Processing Highlights
Early Case Assessment
Meridian Discovery provides early visibility into your case facts and saves you time and money by employing advanced filters, keyword and conceptual searches, pre-processing analytics, smart de-duplication, de-NISTing, e-mail thread analysis, near duplicate identification, e-mail domain analysis and more.
Automated Password Cracking
When it is not possible to retrieve a password by asking the person who created it, we resort to our automated password cracking system. We can help you recover most complex passwords and encryption keys in realistic time frames. The process is distributed and engages CPUs as well as GPUs of several workstations with negligible scalability overhead.
Distributed e-Discovery Processing Platform
At the core of Meridian Discovery's electronic discovery processing center is a distributed e-Discovery solution that provides several benefits over traditional tools. Our system breaks down and distributes a single task among multiple nodes for increased throughput. This allows us to handle large scale e-Discovery processing requests efficiently by engaging the resources of multiple independent nodes. Another benefit is reduced risk of human error since the amount of human intervention is minimal.
Reporting
We provide detailed reports to keep our clients informed throughout their e-Discovery projects. Ingestion reports, de-duplication and de-NISTing reports, processing reports, search hit reports, exception reports and language identification reports are a few examples.
Multi-language Processing
All of our processes are fully Unicode compliant. However, we realize that Unicode compliance can be meaningless unless the different encodings in the data set can be correctly identified ahead of time. We identify how each document is encoded prior to processing to be able to properly handle foreign languages.
Customized e-Discovery Projects
Each client and each e-Discovery project is different and we have the expertise to custom design and execute your projects based on your requirements. We can process your Bloomberg Emails, collect data from virtual machines, extract discoverable content from smart phones and instant messaging (IM) systems or enable you to natively review and produce that digital logic simulation software document. Many new clients have come to us with cases none of their trusted vendors had the technical expertise to handle.
Native Lotus Notes Processing
Lotus Notes databases may contain customized client-server and web applications in addition to e-mails, calendars, shared documents and discussions. Since converting a Lotus Notes database to another format such as a Microsoft Outlook PST will possibly result in data loss, we process Lotus Notes documents in their native form. Notes documents can be natively produced in Domino XML Language (DXL), MHT or RFT formats.
Embedded File Detection and Extraction
Numerous file types can contain embedded objects that may or may not be visible and searchable unless extracted. Our e-Discovery platform identifies and recursively extracts all embedded objects, tying them to their parents by attachment ranges. They can be reviewed individually and treated as a group during production. Microsoft Office documents with embedded objects and PDF portfolios with linked e-mails and attachments are examples of embedded documents that we extract.
Massive Capacity and Scalability
Our high capacity and great scalability allow us to handle e-Discovery projects of all sizes. More importantly, we make sure we have enough resources to meet our clients' needs. We do not over-promise and take on more than we can handle within the required time frame.
Experienced Consulting
We are industry veterans with decades of combined litigation support experience. We work on your behalf as an extension of your firm or legal department. While helping you make the right decisions, we also take accountability for them. We have the technical expertise to help you succeed and we are more than happy to provide technical advice and answer your questions.
Expert Project Management
We realize that no electronic discovery project can be successful without good planning, design, execution, monitoring, and resource management. Our project managers have outstanding track records in countless projects and they work with you closely to make sure your objectives and goals are met on time and within budget.
Friendly Service
We do not only rely on our technology to be successful. We are very client centric and our highest priority is our clients' satisfaction. We do everything possible to provide excellent service and make sure you are happy.
Quality Assurance
We have implemented systematic quality control and quality assurance processes during every phase of e-Discovery to make sure our product meets or exceeds customer requirements. We take pride in the quality of our work and are happy to see that our customers appreciate our high quality standards.
References
We have worked with numerous respectable law firms and corporations over the years and have been known as the go-to experts among our clients. We would be happy to provide excellent references if requested.
Transparent Pricing
Our e-Discovery workflow and pricing model allow us to identify the amount of actual data to be processed very quickly and provide a predictable budget for your project. No need for guesswork, no room for unpleasant surprises.