Thanks for signing up!
Thank you for signing up to our e-mail newsletter! We're not completely there yet: You will now be sent a confirmation email to the address you have provided. You should receive this within 24 hours, usually within the next few minutes.
Once you receive the confirmation e-mail, please click on the confirmation button circled in red below (click to enlarge):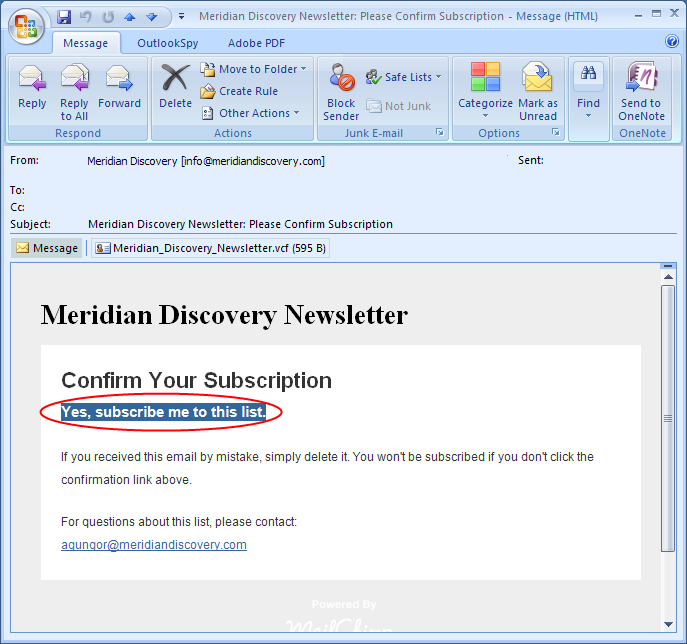 To ensure that you receive our e-mails, please add info@meridiandiscovery.com to your contacts or address book. That's also the email address at which you can reach us directly, should you have any thoughts to share.
I haven't received my confirmation e-mail
If you do not receive the email within the next 24 hours, please make sure the email has not ended up in your spam filter. Please add info@meridiandiscovery.com to your address book or contacts to prevent this from happening the next time. If the e-mail is not in your spam folder, please try signing up again in case you typed in your e-mail address incorrectly the first time. Feel free to contact us at any point if you need assistance.